Our eyeglass frames
---
At EBD, our product team works tirelessly to make sure that you choose from the latest styles and eyewear trends. Come learn how we do it!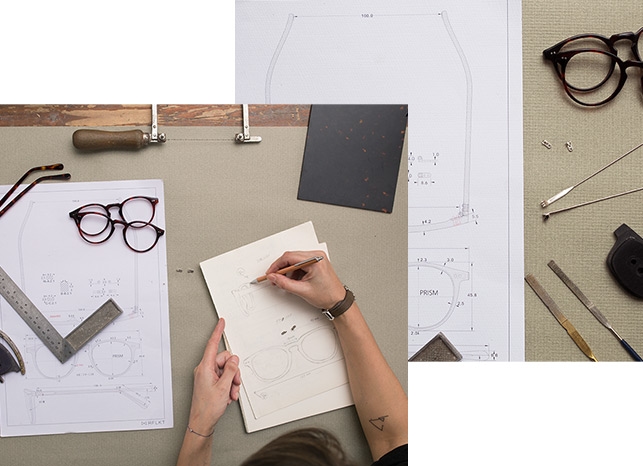 Design & Manufacture
From eyeglass frames to sunglass frames, we source our inspiration from all sorts of places. Whether it's the latest trends, timeless styles, or unique concept, we take all of this new found inspiration to the drawing board and add our own special spark to create unique in-house designs. After our design phase, we move on to creating prototypes. With our samples in hand, we make sure the designs we've fabricated are not only stylish but fit well too. This is the last step before a frame goes into production, so we also make sure every detail—color, shape, hinges, nose pads, accents—is right.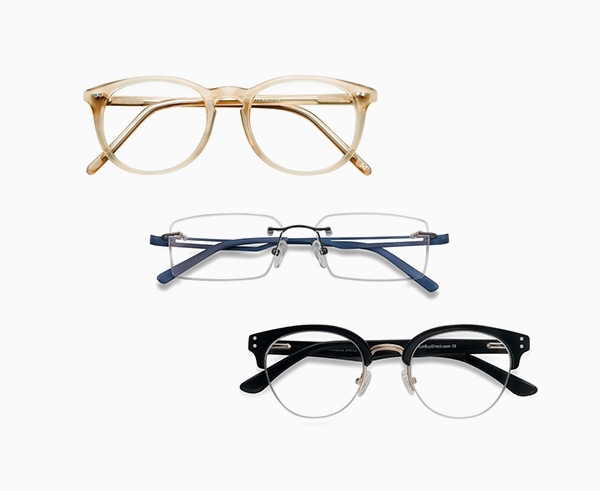 Frame Types
Whether you want full rimmed, rimless, or semi-rimless glasses, we've got you covered. All of our full rimmed styles are available in all frame materials: acetate, plastic, metal, titanium, and wood. Rimless and semi-rimless eyeglass frames are typically only available in metal and titanium, so if you're looking for a strong, bold style, we suggest that you select full rimmed eyeglass frames. For those of you who prefer a modern and minimal style, rimless glasses might be best for you. And for those that want the best of both worlds, check out our semi-rimless eyeglass frames.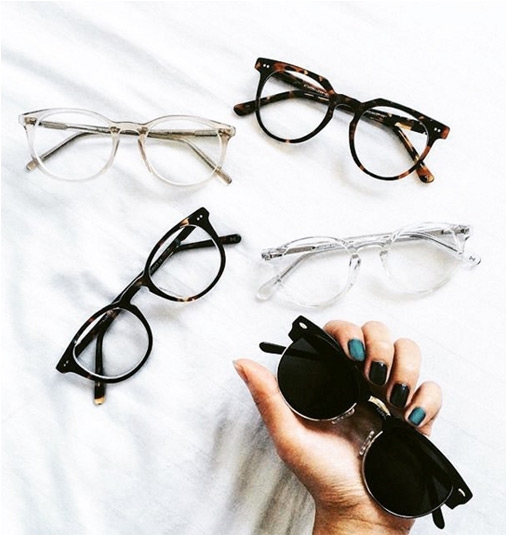 Frame Materials
We make our eyeglass frames from five different materials—plastic, acetate, lightweight metal, titanium, and wood—in order to provide you with the widest selection possible.
Plastic & Acetate
Thanks to the versatile nature of plastic and acetate, we can design eyeglass frames in classic colors and styles as well as all sorts of unique shapes and patterns.
Plastic Frames >
Acetate Frames >
Metal & Titanium
If you are a fan of rimless and semi-rimless styles, metal and titanium eyeglass frames are for you. In addition to an amazing selection of chic, traditional styles, we also have some daring designs and fun colors.
Metal Frames >
Titanium Frames >
Wood
We offer handcrafted wood eyeglass frames made from sandalwood and wood styled eyeglass frames cut from specially textured acetate. Wood and wood styled eyeglass frames offer a unique natural look.
Wood Frames >